Our Services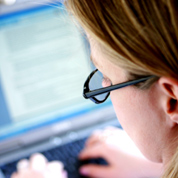 We can provide your company with ongoing IT support for business critical systems. Below you will find details on the 3 support packages we have designed which have been specially tailored to suit organisations of varying sizes and technical capabilities.

Of the three selected services we offer, Pro-Active Essentials is our entry level managed service. As the name suggests it is designed to provide support for your business by pro-actively managing the essential aspects of your computer systems and network. We created this service to ensure that the fundamental aspects of maintenance are dealt with whilst keeping the costs to the business as low as possible. More

Our mid-level and most popular service is ideal if you want more than just basic cover for your business. Pro-Active Essentials Plus is designed to offer more extensive IT support to your business. It includes support for more elements of your IT infrastructure and deals with some of the essential network management tasks. More

This is our highest level of service which provides an entire IT department for your company, and can be adapted to the needs of the growing business. If you add to or regularly change parts of your IT systems this service level would suit your business. More
Additional Services:
We offer some additional services including Disaster Recovery, Business Continuity Planning and Data Backup. Call us today to find out more.

How healthy is your server and network? Do you know?
How often do you check?
What are your IT pain points?
How would you like some free advice?