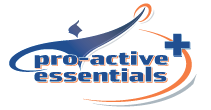 Pro-Active Essentials Plus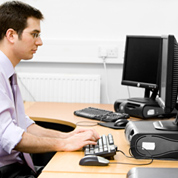 Our mid-level and most popular service is ideal if you want more than just basic cover for your business. Pro-Active Essentials Plus is designed to offer more extensive IT support to your business. It includes support for more elements of your IT infrastructure and deals with some of the essential network management tasks.
In addition to those services provided in the Pro-Active Essentials package these items are also covered:
Line of business application management
Server, UPS, PC, network and printer hardware assistance
Scheduled system health maintenance tasks
Domain name handling support
Server event log monitoring
Extended reporting services
Network account creation and resetting
Response time and service level process
Basic server disk imaging
This service has proved extremely popular in businesses with 10 or more than people.
Additional Services:
We offer some additional services including Disaster Recovery, Business Continuity Planning and Data Backup. Call us today to find out more.

How healthy is your server and network? Do you know?
How often do you check?
What are your IT pain points?
How would you like some free advice?